In 2019 we – Dave Cope, John Goodman, Rick Seccombe and Maggie Walker – organised a conference on the history of radical bookselling 1970-2000. Our aim was to celebrate the phenomenon of radical bookshops and begin to assess their impact, record their history and preserve what records remain. We invited as many people as we could trace who'd worked in the 100 or so radical bookshops and distributors that existed over that period, plus a few who were still in the much-reduced trade. In February 2020 we published an illustrated report of the conference in pdf format. It is DOWNLOADABLE HERE.

At the conference we undertook to produce an occasional newsletter. In this post you will find newsletters one and two. We hope you enjoy reading it. Its future depends on your reactions and what you send us. We need snippets of news, queries, notes about any existing appropriate websites, blogs, archives, obituaries, publications, short biographies, notes on bookshops, reviews, works in progress and so on. Information on new shops would be most
welcome. While the emphasis will be on bookshops we welcome material on publishers, distributors, printers, typesetters, designers, cartoonists, photographers, libraries and archives.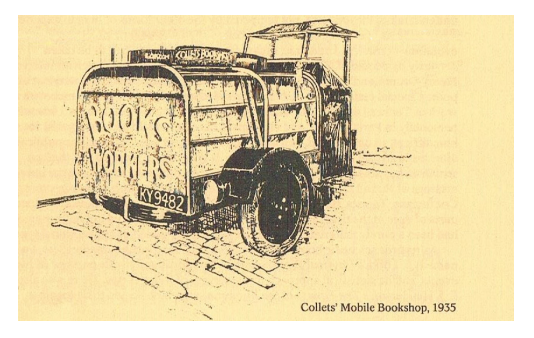 Newsletter Issue 4, May 2022
CONTENTS
Editorial
News Items, Old Items, Obits and Odd Bits
Mushroom Book Events Remembered
A Bookshop For All – Newham Books
William Cobbett 1763-1835
The Radical Internet Of Its Day: The Story of PDC part 2

DOWNLOAD LINK
Newsletter Issue 3, October 2021
CONTENTS
Editorial
Publications Distribution Co-operative: The Early History
A PDC Day – Repping in Birmingham
PDC – A Bookseller Remembers
My Time at The Independent Bookshop – Sheffield
Richard Carlile 1790-1843
Trouble at Mushroom
Review: The Radical Bookstore: counterspace for social movements
Bits and Bobs
News and Links
Obituaries

DOWNLOAD LINK

Newsletter Issue 2, April 2021
CONTENTS
Editorial
Buying New Books Online
News Items, Old Items, Obits And Odd Bits
Obituaries
Collets
Days Of Hope
Books About Radical Bookshops
Housmans: 60 Years Of Books And Activism
In Other Words
Grass Roots

DOWNLOAD LINK
Issue 1, August 2020
CONTENTS
• Editorial
• Photographs
• Oral histories
• Records and archives
• Bookshops listing
• Bookshop (and distributor) histories
• New items, old items, obits and odd bits
• Branching out
• Thomas Spence: A history